Trump's Tax Plan And What It Means For Real Estate
Posted by Amanda Howard on Monday, November 27, 2017 at 2:33 PM
By Amanda Howard / November 27, 2017
Comment
d on Thursday, the Tax Cuts and Jobs Act would cut mortgage interest deductions in half, capping it at $500,000, down from $1 million.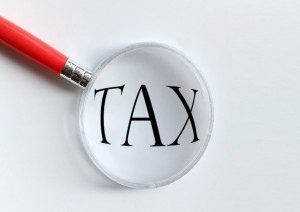 Refinancing allows you to pay off your current mortgage with a new mortgage at a lower rate.
The fear is that this could dampen the benefit of the deduction for many markets outside of the more expensive markets, which would negatively affect the prices of homes, to the detriment of middle class homeowners, specifically.
But here's something important that many people don't know: Refinancing can affect your credit score negatively.
"Eliminating or nullifying the tax incentives for homeownership puts home values and middle class homeowners at risk, and from a cursory examination this legislation appears to do just that," William Brown, the National Association of Realtor's president said after the announcement of the tax plan.
This hard inquiry can actually lower your credit score. This is simply something that's factored into the FICO credit score formula, because looking for new credit lines (like a new mortgage) equates with greater credit risk.
The Tax Cuts and Jobs Act also faced resistance from the National Association of Homebuilders. CEO Jerry Howard told Business Insider, "You're talking about potentially causing housing recessions in some of the biggest markets in the country."
Jared Walczak, a senior policy analyst at the Tax Foundation, said that those who will be affected by the mortgage deduction change will "likely reside in high-income states, and particularly coastal states."
Across the board, we've seen a lull in inventory, undoubtedly caused by 47% of homeowners' concerns of being unable to find a new home to buy. "The whittling away of the mortgage interest deduction gives homeowners one more reason to stay put," said Svenja Gudell, chief economist for Zillow.
If you have any questions about this topic, please reach out to me. I would be glad to discuss the potential impact of the tax plan with you.